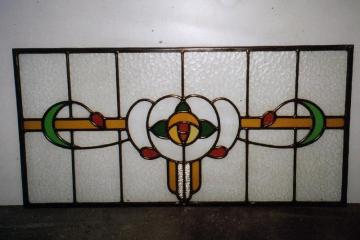 While you can find that tons of replacement windows may all look the same, it is in fact far from the truth.There is a huge difference between the quality and durability of the products that are used in the manufacturing process. If you are thinking of upgrading your home or office with new windows, it is not at all necessary that it will result in energy savings, which is the most important reason to choose the right product that suits your needs.
But how do you choose which replacement window to choose? We have come up withfew steps to get the best bang for your buck:-
Choose a Window Style
Windows can be extremely helpful for saving energy. However, they also play a huge rolein aesthetics of the house. Maybe the top concern for homeowners is the appearance of the window and how it will be able to blend with their exterior of the building or the house.
The architectural style of your building can provide several tips on choosing the right window style for you. This is the safest option as this will ensure that the window will complement your home. There are also hundreds of decorative options to choose from.
Choosing the material of the frame
There is no argument that the window style is very important, but it is equally important to remember that the window will be in need ofmaintenance over time depending on the material that is used.
Perhaps the easiest window material to maintain is Vinyl asit is resistant to termite damage unlike wood and will not warp, peel, or rust like iron. There is no need for any type of sanding, staining, or painting throughout its entire lifetime and these vinyl frames are highly customisable.
Try out Custom Replacement Windows
While shopping for windows from a big store sounds very convenient and easy, it is always advised that you hire out a professional window replacement company that will take care of all your needs.
Glass companies employhigh-quality manufacturers, who engineer every product one at a time.
And not to mention, glass companies can ensure that the product has a precise fit for your house aseven the smallest mistake in measurement can cause a significant energy loss during the lifetime of the window, which can happen very easily when you choose to install pre-made windows.