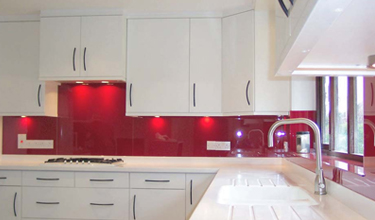 With tons of glass replacement companies in the market to choose from, it can be a very difficult task for some people to accurately compare the cost of replacement windows.While many of the homeowners have continuously relied on the internet for almost every other purchase, shopping for replacement windows often requires some extra time and attention to ensure you are making the correct decision.
To make your research process easier, here are few tips for shopping for replacement windows :-
The Actual Cost of Replacement Windows
When you are comparing the actual cost of replacing windows, not only will you need to factor in the cost of the window panel itself, but you'll also need to account for charges oflabour and other raw materials that are necessary to complete the installation of the window. Companies are often found to advertise a lower price for their service compared to their competition but in reality, it is seen that these prices are usually for smaller units of lower quality. Also, these lower price estimates don't always include the prices for custom-sized windows or installation, so it is very important that you look at the fine print before you make any commitment.
Reputation Is Everything
It doesn't matter which glass company you choose to employ; it is very important that you make sure that it has a brilliant reputation in the industry with a ton of expertise. A quick search on the internet can provide you witha lot of information. The biggest accomplishment of any business is when their customers proudly showcase their exemplary services, therefore look for company reviews from neutral sources and not on the company's website.
Look for the Best Value
By best value, we don't mean the least expensive option. It can be very tempting to choose the cheapest replacement windows, but have you ever considered what are you really getting for the low-price tag? Always keep in mind that the window is an opening in your home andif you do not fill the opening with a good quality and energy-efficient product which is built to last, you will find yourself constantly dealing with potential performance, maintenance and security flawsand not mentioningthe heating and cooling bills that seem to increase rapidly due to poor thermal performance from your cheap replacement windows